Weekly Dev Chat Meeting Notes
Below are Zooko's meeting minutes from the Weekly Dev Chat.
In attendance: Zooko, Andrew, Iraklis, David-Sarah, Anna, Amber, Rohit, Oleksandr, Samuel
Topic: Message-Locked Encryption, convergent encryption
Discussion: Wide-ranging survey of possible future compression and encryption schemes; segment-level deduplication, segment permutation and dummy-segment-insertion (sort of like Oblivious RAM?), content-determined+variable-length segmentation (like bup and backshift), Amber's idea of a novel way to do that sort of segmentation besides using a rolling hash, pre-image-resistant rolling hashes, Ristenpart et al.'s "Randomized Convergent Encryption", probably more stuff.
Next week will be a "Nuts And Bolts" meeting. It will be at 16:00 UTC (8:00 Pacific) so that Brian can attend before going to work. The topic will be "Let's close a bunch of tickets for Tahoe-LAFS v1.10 now, while we're on this videoconference together".
From the tahoe-dev Mailing List
Secure OS for Running Tahoe
Simon Forman inquired about a secure operating system for running Tahoe-LAFS. Patrick McDonald recommended Simon construct a threat model for the information he wished to protect and then find an OS which meets or exceeds that threat model. Greg Troxel provided a solid case for NetBSD as the secure OS. P S offered Qubes OS as a possibility particularly for handling multiple threat models.
What Tahoe-LAFS Reveal to an Attacker
Inspired by the above thread, Patrick asked what information Tahoe-LAFS would reveal to someone with root. Kevin Reid provided an informative synopsis of the possibilities. In light of redundant array of independent clouds becoming more a reality, Patrick asked,
"How do we protect ourselves against attacks from service providers who have full root access on one or more of our storage nodes?" [1]
Ed Kapitein provided the idea of mounting home directories on a chosen cryptoloop and mount .tahoe directories over SSHFS from a machine which you do trust. Zooko provided an excellent summation of what we need to do.
Patches Needing Review of the Week
There are five (5) ticket still needing review for 1.10.0:
There are six (6) tickets still needing review of 1.11.0:
#1818: leasedb: track leases in a sqlite database, not inside
shares
#1265: New Visualizer is insufficiently labelled/documented (plus
layout problem)
#1864: turn off the AUTOINCREMENT feature in our use of sqlite?
#1411: sftp server does not accept pubkey auth
#1807: cleanup: HUMAN_RE regexes in uri.py are never used
#1382: immutable peer selection refactoring and enhancements
---
The Tahoe-LAFS Weekly News is published once a week by The Tahoe-LAFS Software Foundation, President and Treasurer: Peter Secor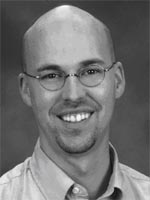 . Scribes: Patrick "marlowe" McDonald

, Zooko Wilcox-O'Hearn

, Editor Emeritus: Zooko. View TWN on the web or subscribe to TWN . Send your news stories to marlowe@antagonism.org — submission deadline: Friday night.